The Perfect Wipe to clean your glasses, phone and other personal gadgets!
Our 3.5 in x 5 in wipe has the optimal moisture level to safely and efficiently clean all your personal and sensitive items On-The-Go.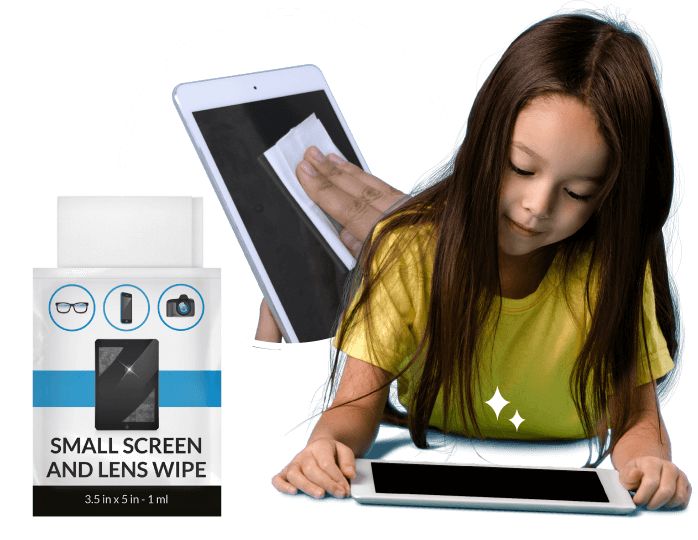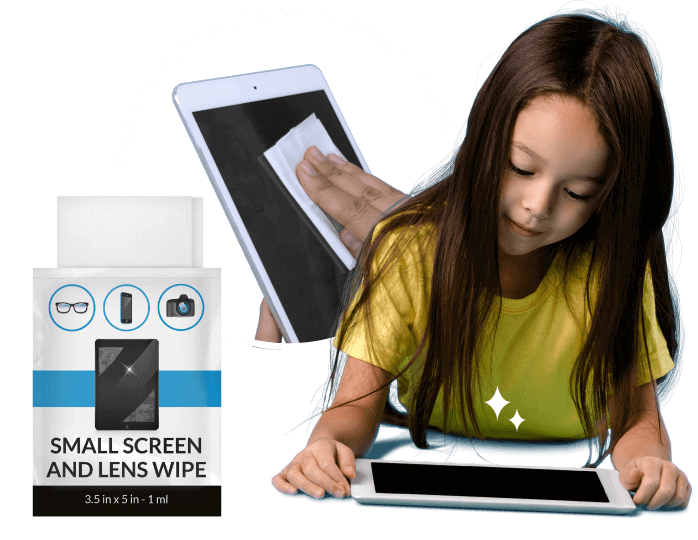 iCloth Small Screen and Lens Cleaner
Cleaning wipes for use on glasses and sunglasses, smartphones, tablets, cameras, and other small electronics and optics.
Safe for use on all screens, electronics, glasses, and coatings.
Wipes are non-streaking and individually wrapped.
What You Get
Premium water-based formula specially designed to clean sensitive surfaces without causing damage
Optimal moisture level for cleaning all kinds of electronics without affecting responsiveness and ensuring a streak-free finish
Exceptionally strong, soft and lint-free cloth with aerospace certifications that will ensure effective dirt pick-up
Individually packaged to keep each wipe perfectly moist and hygienic until the moment of use
Safe cleaning for anti-glare, anti-scratch and any other protective coatings on eyewear without scratching them
What You Avoid
No ethyl alcohol or ammonia
No scratchy or linty cloth
No excessive moisture that could cause damage or leave smudges behind
No additional accessories needed to clean
No bulky packaging that gets in the way of you being able to clean on-the-go
No impractical/messy packaging that could compromise the reliability of the cleaning wipe
Try Our New Wipes With 70% Isopropyl Alcohol
According to the CDC's guidelines, this alcohol concentration can effectively sanitize electronic devices and other non-porous surfaces.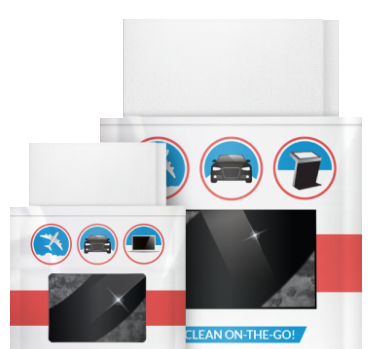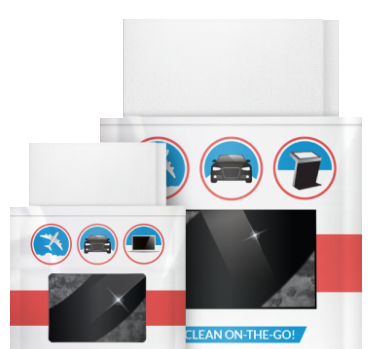 ---
What do you need to clean?
Best small wipes on the Market!!
These mini- wipes are the best- at removing fingerprints.. smudges.. ever. better than any other's I've used Try them!! LR
Favorite screen cleaning wipe!
Works admirably cleaning kid goo off iPad screens around the house.
iCloth Lens and Screen Cleaner Pro-Grade Individually Wrapped Wet Wipes, Wipes for Cleaning Small Electronic Devices Like Smartphones and Tablets
Ask Us Anything
[zify-faq]

Discover all of our initiatives to take care of our planet and to create meaningful change in the world.